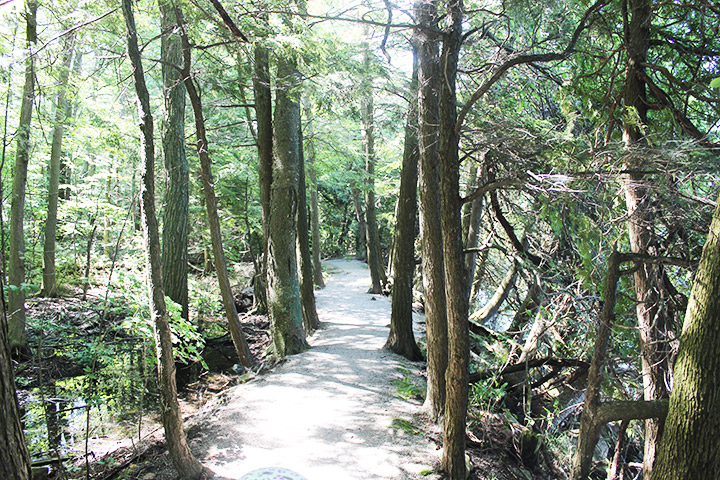 So I'm back in the city now...and, well...I'm having a bit of longing for the woods. I spent the last couple of weeks up in Muskoka with my family. It was just the right combination of arts and crafts shows and chill-out time. Once we got in the groove - as a family on the move - it became really fun, and for the first time in a long time my husband and I agreed that we both felt really relaxed...and started to daydream (as we have been known to do on long car rides home) about a building a life outside the city... A little look back is the best I can do for now...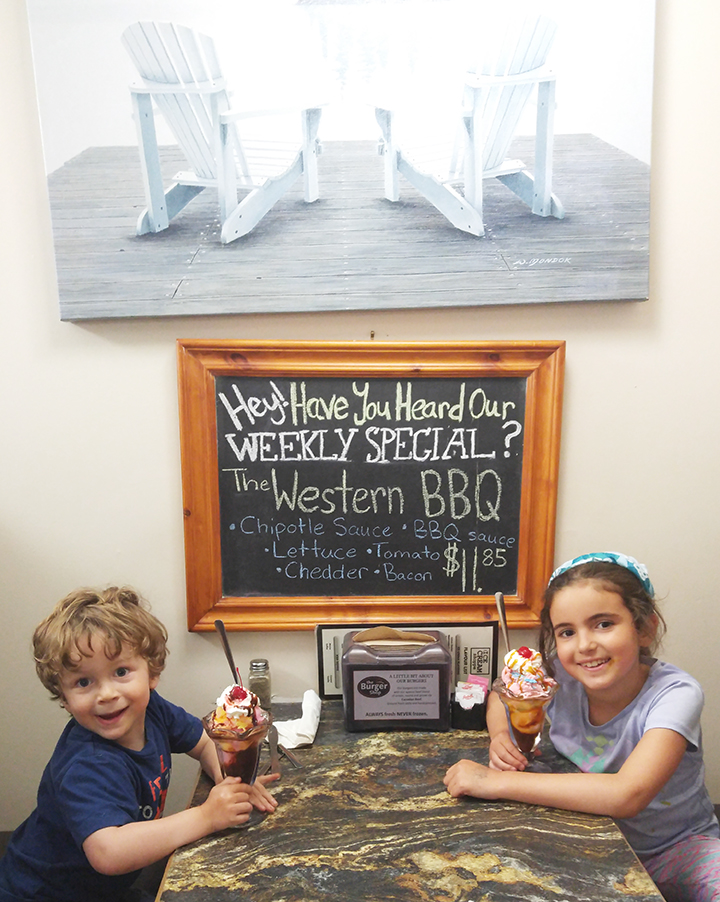 For us, shows on the road mean plenty of indulgences. Its sort of a work hard/play hard/eat hard mentality! The kids look forward to the adventure of it all - and the mounds of ice cream!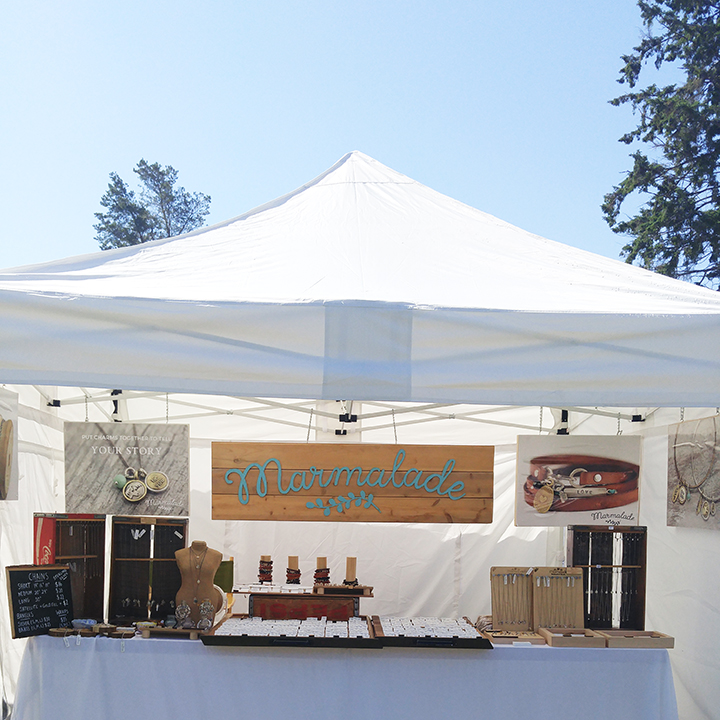 It was pouring as we pulled into Bracebridge for the Muskoka Arts and Crafts show. But the clouds parted and the sun shone down as we set up the booth. My daughter Amelia likes to screw in the table legs, and do up the velcro for the tent walls.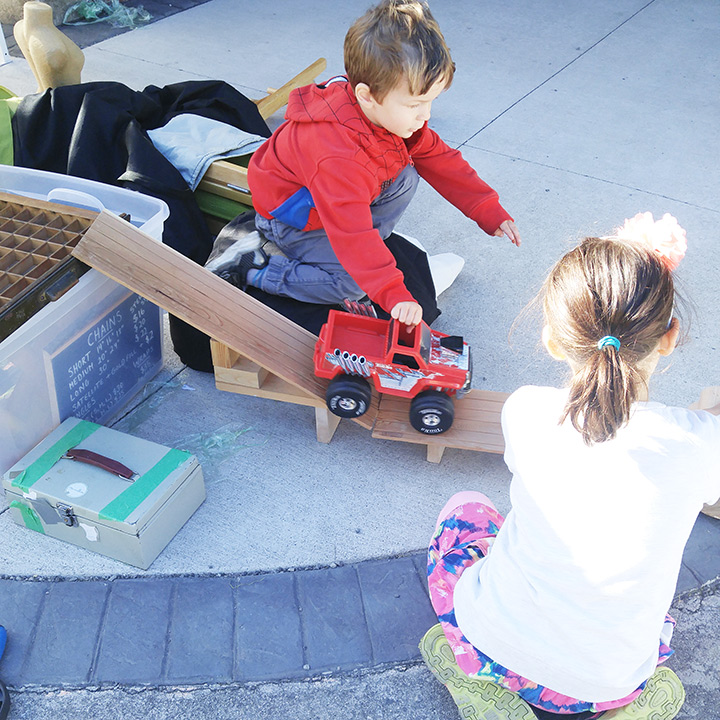 She also has the very important job of distracting my son Ari by building bridges out of display pieces...so that the real work of setting up the booth can happen without too much mayhem.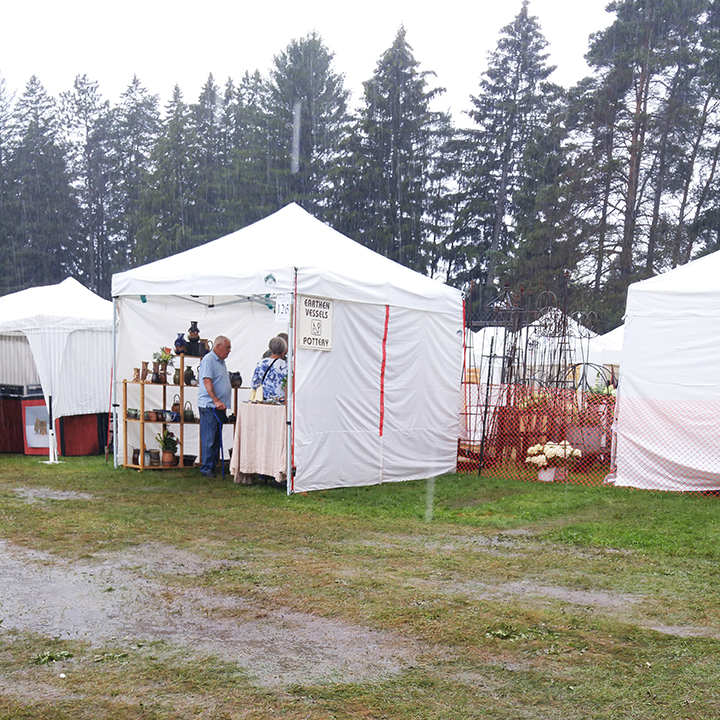 There was plenty of rain, but also a lot of sunshine, in Bracebridge.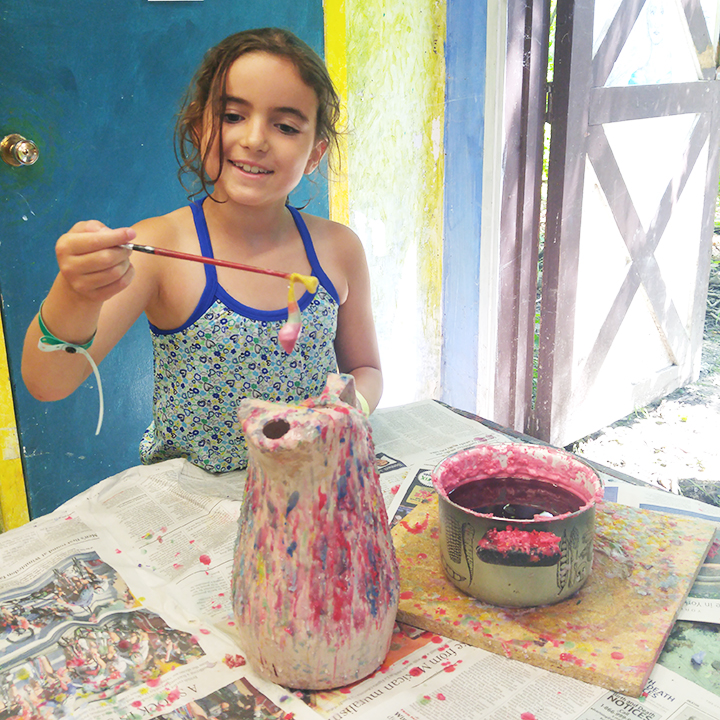 Next stop: camp Geneva Park outside Orillia. The arts and crafts cabin was a big hit with this Amelia!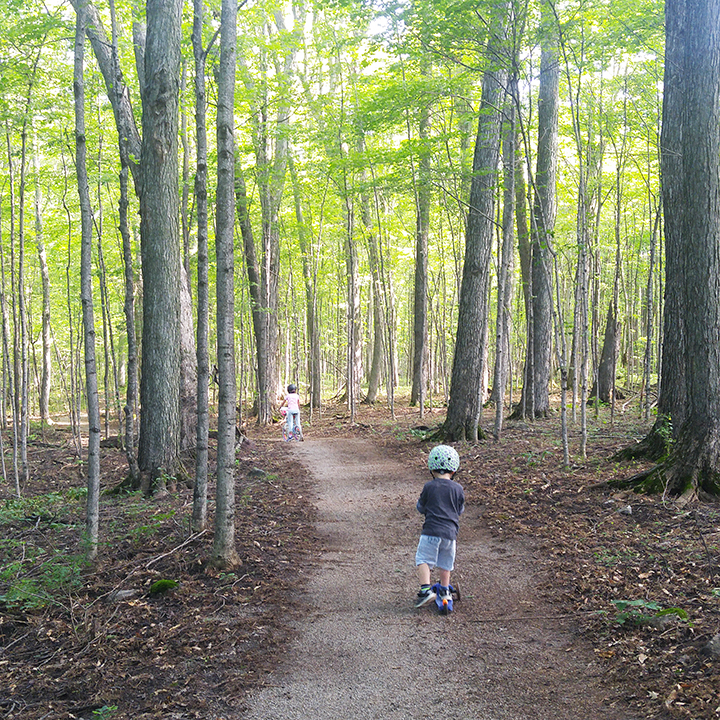 There were woodland adventures.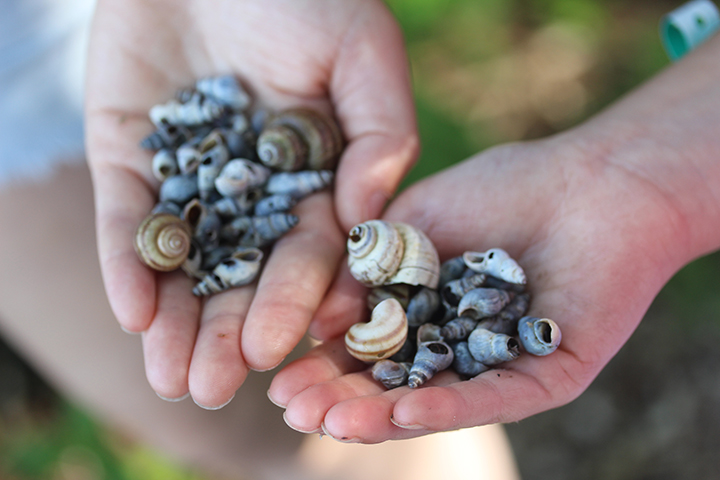 We collected sea shells.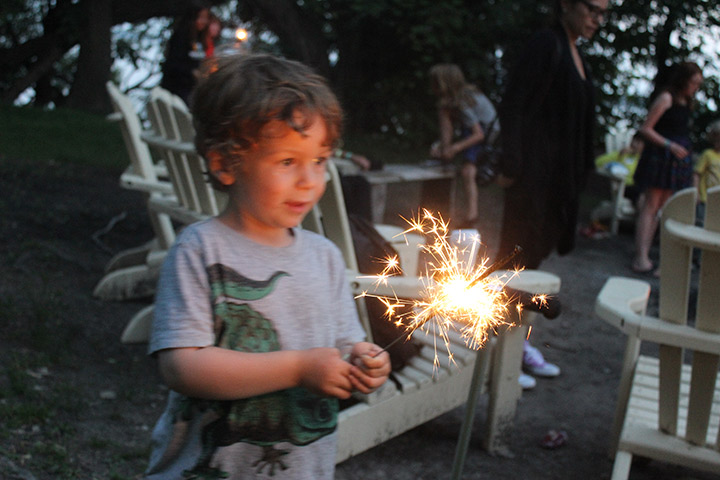 And had campfires (with sparklers!)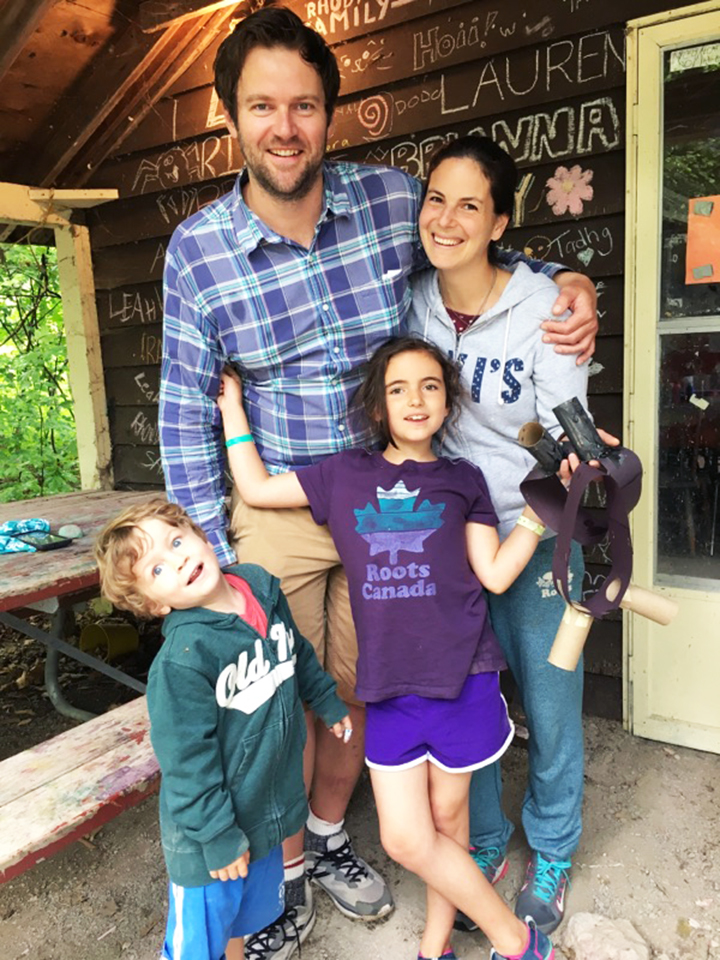 We spent lots of time in sweat suits (is that still a word?)...except for Dave who insists on always wearing plaid.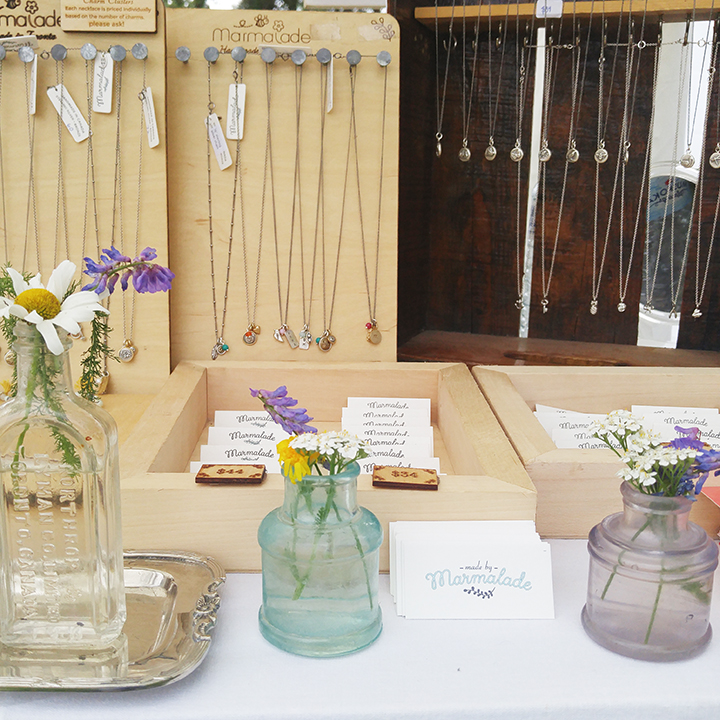 The Swiss gentleman who greeted us at our airbnb in haliburton didn't seem totally impressed when we showed up at his house with a duffle bag full of laundry. He suggested that we use the line to air dry our loads. This wasn't really in the cards, as time was short, and we were desperate for clean clothes. We did manage to win our hosts over with ice cream, and we came to really enjoy each other's company. Marta and her grand daughter came to visit me at the Haliburton Art and Craft Show. They shared their handmade wooden toys, chive butter, and homemade honey. Did you know that you can make honey with flowers and no bees?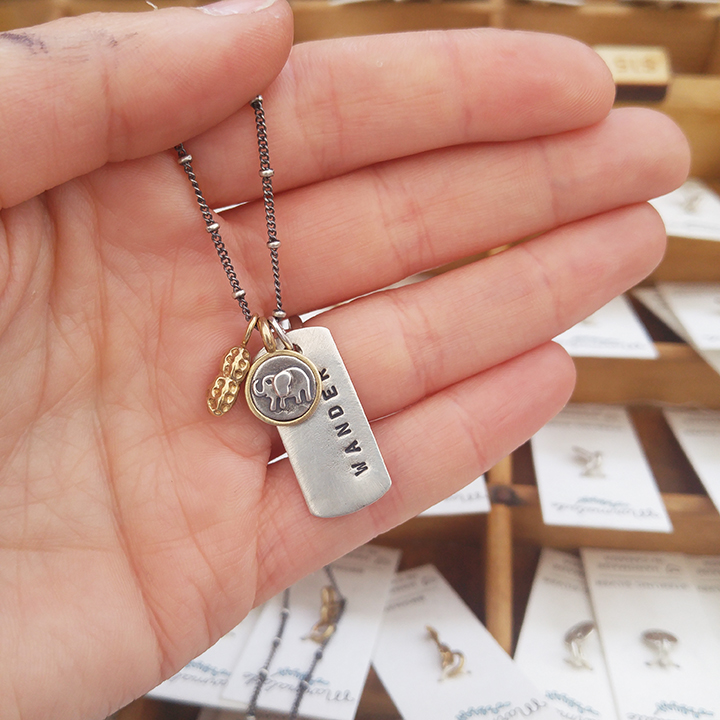 Thanks to everyone who braved the rain or the heat to come out the these amazing events. And of course to the organizers and fellow artists who make it all possible. I realize how fortunate I am to participate, and to spent time amongst this special community!
Hoping to get back to the woods at least one more time this summer ...
Kate